Upholstery Cleaning in Glen Cove
Upholstered furniture can be excellent additions to any space, whether it's your home or office. Aside from being comfortable and inviting, they are also durable enough to withstand the wear and tear of constant use. However, one of the downsides is that they're prone to dust and dirt buildup, and stains can be tough to remove on upholstered surfaces. This is where our professional upholstery cleaning comes in.
At Sunbird Carpet Cleaning Glen Cove, we offer comprehensive cleaning services for various types of upholstered furniture - from armchairs to full-length sofas. With us, you can expect only the best and most professional upholstery cleaning in Glen Cove.
When Do You Need Professional Upholstery Cleaning?
While regular cleaning can help make your furniture last longer, along with other benefits, it can be tricky to know when exactly you need professional upholstered furniture cleaning services.
So, how do you know when to call Sunbird Carpet Cleaning Glen Cove?
Allergies. If you're starting to sneeze or have other allergic reactions whenever you're on or near your furniture, it could indicate that it's time to clean it. After all, these surfaces can accumulate dirt, dust, and even pet dander if you have pets.
Odor. Another sign your furniture needs cleaning is when you notice an unpleasant smell where they're located. Aside from being uncomfortable, this odor can also affect your indoor air quality if it's not addressed.
Visible Stains. Aside from that, your upholstered furniture will need cleaning if there are visible stains on the surface that you can't get rid of with regular cleaning. Not only will upholstery cleaning help get rid of them, but it can make your furniture look brand-new again.
Discomfort. Wear and tear can affect how comfortable your couch or chair is, especially since the fibers will wrinkle, stretch, and loosen over time. Having it cleaned by professionals like us can return it to its previous comfortable state.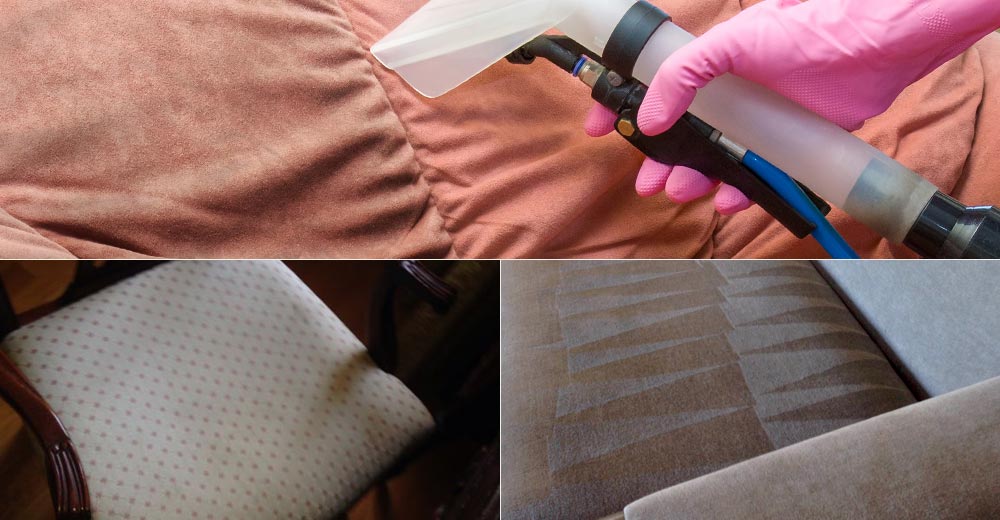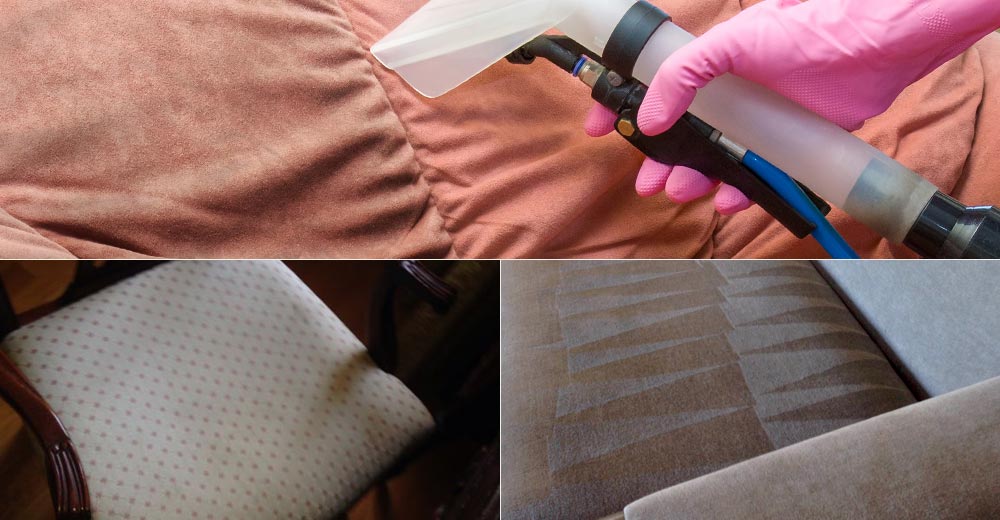 Upholstery Cleaning Process: How It Works
As the best service providers for upholstery cleaning in Glen Cove, we have a comprehensive and streamlined process that ensures top-notch services for all our clients. In this case, our cleaning process undergoes the following steps:
Inspection. In this step, we evaluate your furniture thoroughly to determine what method to use to ensure the best results.
Spot Removing. Then, we proceed to remove any visible spots or stains using high-quality and eco-friendly cleaning materials and the latest equipment.
Deep Cleaning. Once we remove all stains on the surface, we proceed to the deep cleaning process to ensure that your upholstered furniture is clean from top to bottom and inside and out.
Final Inspections. Next, we re-evaluate and re-inspect your furniture to check if we missed anything. This step enables us to guarantee a thorough cleaning job for our customers.
Drying. Once the cleaning process has passed our criteria, the last step we take is to let your furniture dry for a few hours before leaving it to you in better shape than before.
Why Choose Us for Professional Upholstery Cleaning in Glen Cove
Whether it's loveseat cleaning or couch cleaning, you can rely on us at Sunbird Carpet Cleaning Glen Cove to ensure your furniture is restored to its former glory. Still, why should you choose us?
Highly Trained Cleaning Staff
We ensure the best service for our clients by working with only the best upholstery cleaning specialists. With us, you can expect our team to do a thorough job that meets and exceeds expectations.
Professional Services
Aside from our team's skills, you can expect the utmost professionalism from us while we conduct sofa cleaning for your furniture.
Ready to Use Within Hours
We understand how valuable your time is, so we ensure that our services are quick and efficient. As a result, you can enjoy your newly cleaned furniture in just a matter of hours.
Specific Cleaning Methods for Upholstery Fabrics
At Sunbird Carpet Cleaning Glen Cove, we ensure that we provide only the best services for our clients, which is why we take great care to understand what specific method will work best for your furniture. Because of that, you can rely on us to clean your upholstered furniture with the utmost care and skill.
Call Us Today for Professional Upholstery Cleaning
Our specialists value our clients' satisfaction above all, so you can guarantee only top-notch services when working with us. So, if you're looking for high-quality upholstery cleaning service in Glen Cove, give us a call at 516-200-4298, and we'll be glad to help you.